Looking to buy, sell or rent property?
I'm Lydia Sia, a registered real estate salesperson with HUTTONS ASIA PTE LTD.
You can browse all my listings here, as well as read up on the latest property guides and articles.
Call me now at +65 9644 1201 for a non-obligatory consultation.
The Index*Industrial B2 Tuas 40ft ramp up low psf Saving$$$$$$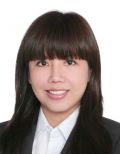 Posted on 16 October, 2019
by MS Lydia Sia


+65 - 9644XXXX

+65 - 96441201
B2 Spacious ground floor office/warehouse next to loading, Takeover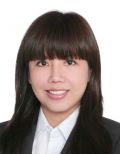 Posted on 12 September, 2019
by MS Lydia Sia


+65 - 9644XXXX

+65 - 96441201
For Your Central Kitchen, Come View This New unit in Food Hub at D27
Woods Square Available New TOP Dec office/ retail space
SGD 8,957 (View to offer)
Tai Seng ground floor, warehouse/office 6m ceiling
SGD 12,996 (View to offer)